Every member of our team is certified in vehicle extraction. We also have certified scuba divers including under ice rescue and water rescue. Most members are also certified searchers. Over the years, members of the squad have come from a variety of backgrounds, including firefighters, high angle experts, confined space workers and EMT's.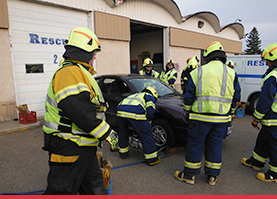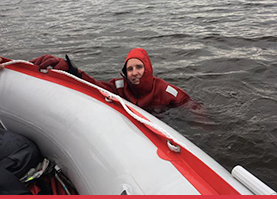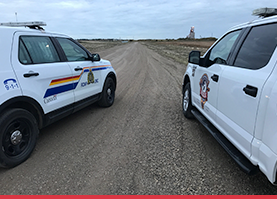 Unmanned Air Vehicle
(UAV) Services including thermal imagery
Individual Specializations
Advanced Care Paramedics
Primary Care Paramedics
Emergency Medical Responder
First Responder
SCUBA Diving Team
Water & Ice Team
Internationally Certified K-9 Team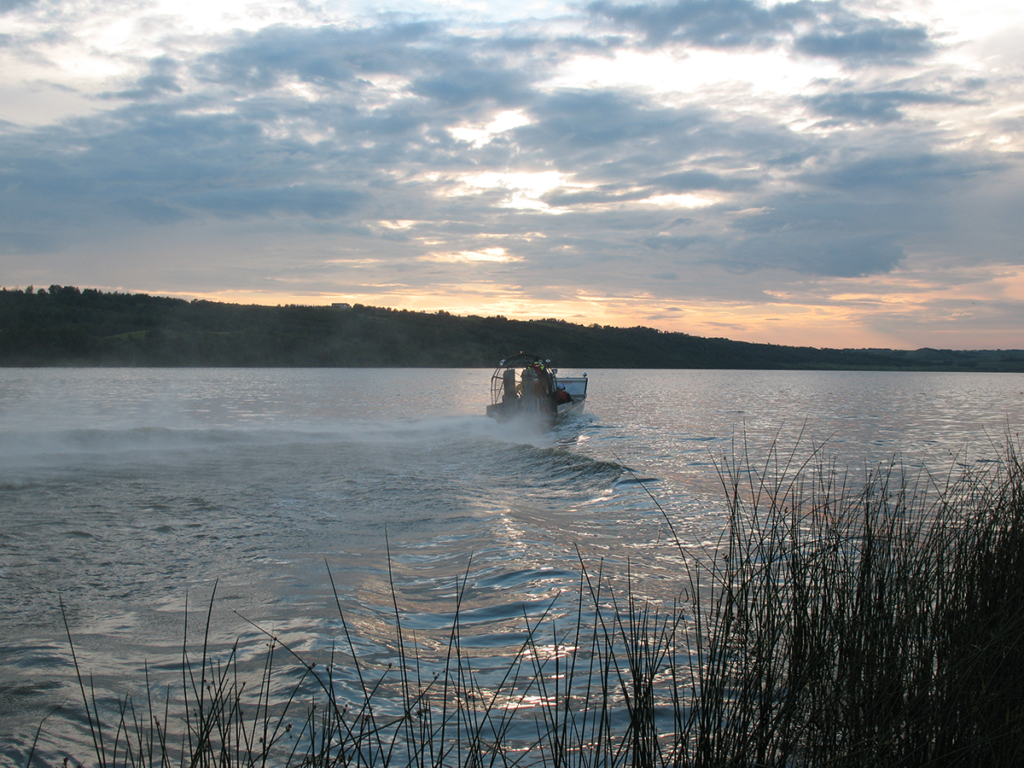 Living by our motto, "Competence in adversity, and compassion for all.", our dedicated members respond to emergencies 24 hours a day, 7 days a week.
The Lloydminster Rescue Squad covers an approzimate 2200km2, providing Emergency Services within the RM of Britannia, County of Vermilion River and assistance in the Lloydminster city limits. This includes RR 23 South to 619, North to 514, the RM of Britannia, Grid road 797 (road after Frenchman Butte bridge) 14km east.
Additional coverage is provided outside of the immediate service area for cases requiring specialty rescue and recovery. Examples include the Pine Lake Tornado aftermath and the more recent Calgary flooding and when they traveled to a Hutterite colony near Irma, Alberta to recover the body of a child from an ice-covered dugout.
Responding in Times of Need and Saving Lives

2 Fully Equipped Rescue Units
Rescue #1- A one ton diesel truck equipped for motor vehicle accidents, including auxiliary pole lighting which can be utilized to light up an entire scene and two sets of jaws that can be removed and operated remotely.
Rescue #2- A one ton diesel truck equipped with professional storage to carry all appropriate equipment, including the jaws, jacks and lifting gear and traffic control equipment.

3 Command Trucks
1 Gator
1 Zodiac Boat
Jaws – used to spread or crush
Cutters – used to cut
Rams – used to push debris away from patient
Drone – used for search and rescue, police assistance
ROV – used for underwater searching, equipped with a claw to latch onto objects.
Airboat – used for water services, can also be driven on land.
And let's not forget the generators, auxiliary lighting, portable radios, cell phones, GPS, traffic control, any many other miscellaneous but necessary items required to provide effective search and rescue service.
Peace-of-mind for event organizers and their guests.
Event Standby- The presence of quality on-site emergency services provides 'peace of mind' to everyone involved and allows guests to focus on the entertainment.
Medical Standby Fee: $1000/day
Includes 2 medics and UTV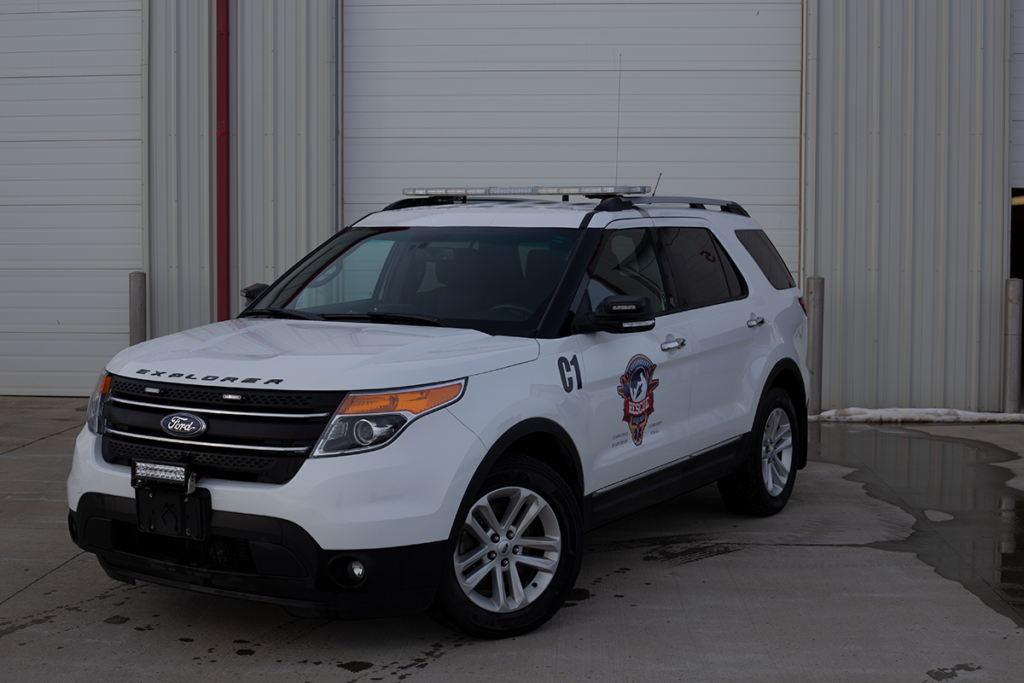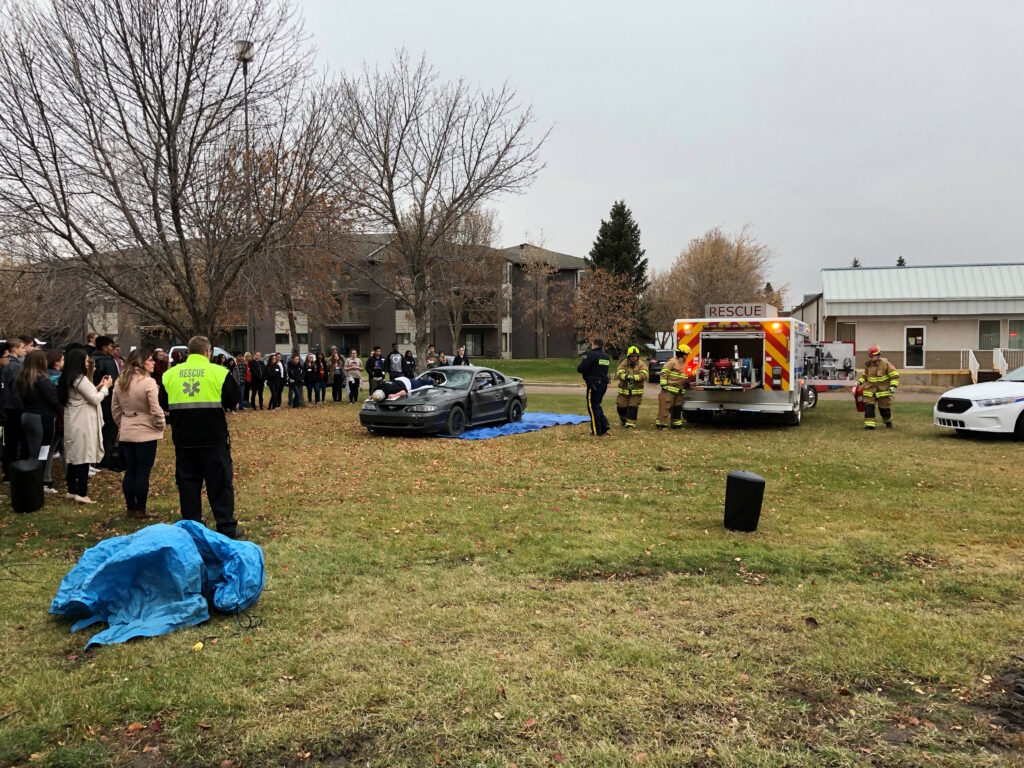 Safety is important to us.
Safety Programs – School Presentations.
We're educating youth to be prepared.