Lloydminster Rescue Squad has proudly provided emergency services and technical rescue to the Lloydminster area since 1984.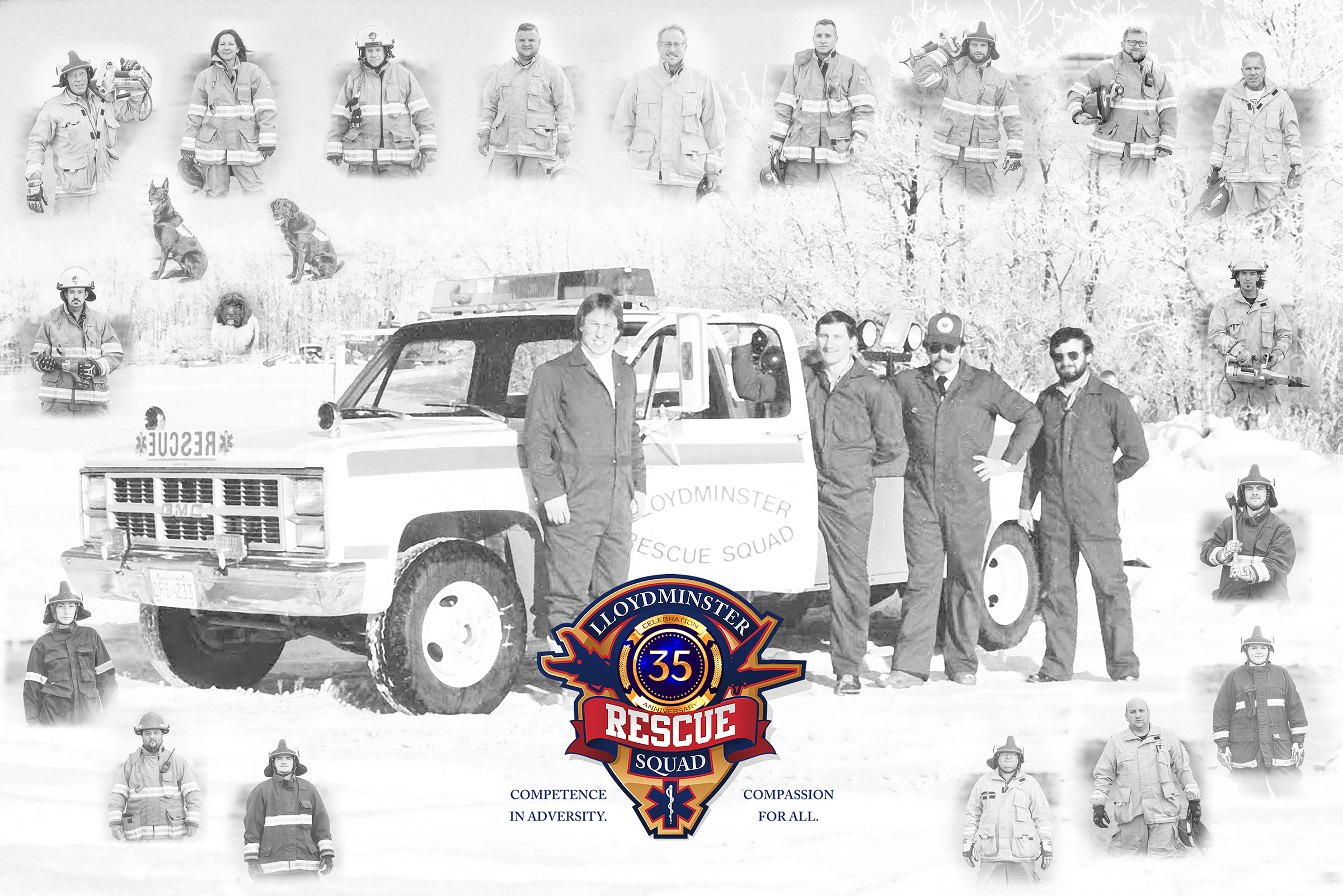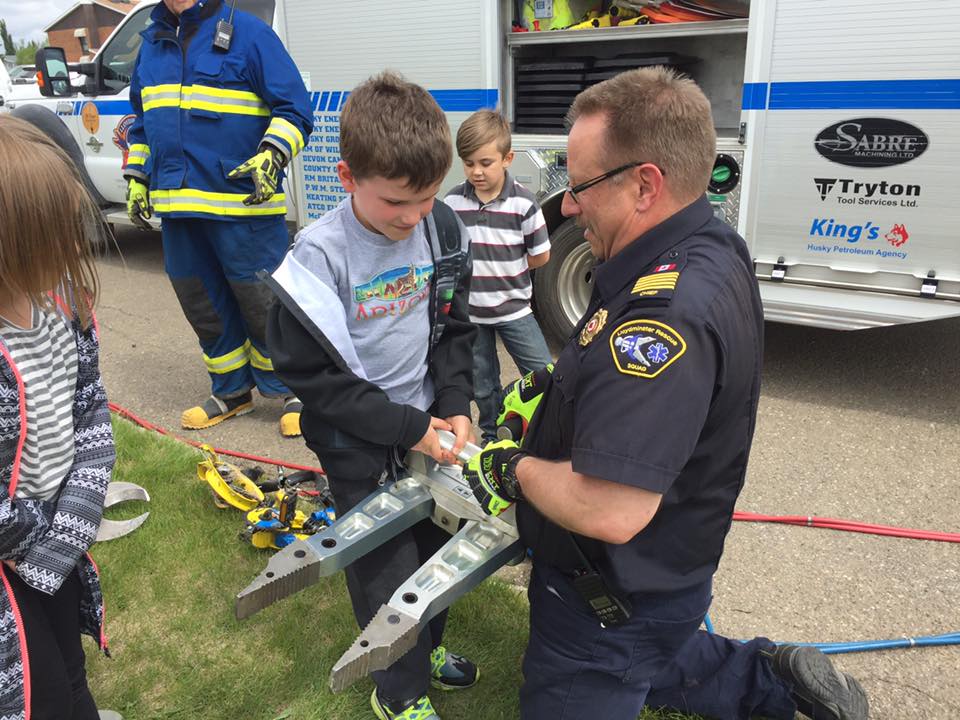 We are a non-profit organization established to fill a need in the region. As such, we are grateful for all the support by the same communities we serve.
Donations/Community Fundraising
Service Contracts
Insurance Payments
Our squad is mostly dedicated volunteers, proudly serving the community we call home.
18 Volunteers
Chief – Norm Namur
Deputy Chief – Ryan LeBlanc
Captain/Training Officer – Richard Hutchinson
Captain – Joel Baynton
Captain – Mark Guigon
Every member of our team is certified in vehicle extraction. We also have certified scuba divers, including under ice rescue and water rescue. Most members are also certified searchers. Over the years, members of the squad have come from a variety of backgrounds, including fire fighters, high angle experts, and confined space.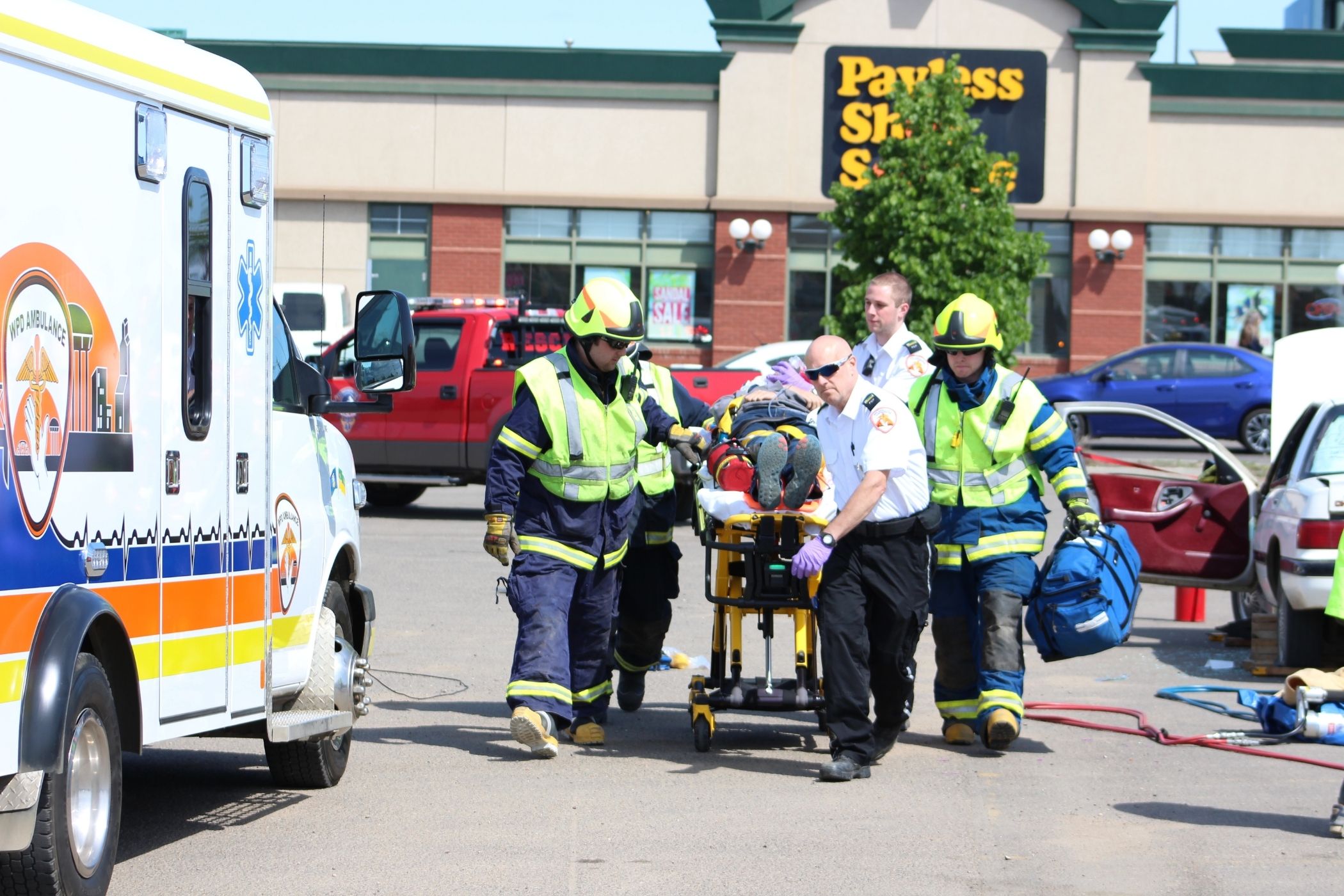 1967
McCaw's discontinued the ambulance service
1980's
Invention of "The Jaws of Life".
Trends toward communities starting stand alone specialized rescue squads.
1984
The first six members were: Don Whiting, Norm Namur, Ted Skinner, Graham Howie, Syd Cox and Brian Crockett.
November 1984
The six of them began a re-build a one ton tool truck that was donated by Mobil Oil.
March 1985
Vehicle completed
March 25, 1985
On call for the first time
April 25, 1985
Granted charitable status
1985
Attended 6 calls the first year. 
Timeline Of What It Is Today
2002
Rescue #2 went into service
Both of these vehicles were purchased and equipped through the generosity of community companies and individuals. Those who contributed are named on the side on the vehicles.  Some of the more prominent ones are: Husky Energy, Canadian Natural Resources, Devon, and the Cross/ Redden Fountain Tire Golf Classic. 
2005
Airboat purchased donated by Canadian Natural Resources Limited
2008
First contract position due to increase call volume
2011
Rescue #1 went into service
2013
2 paid positions - Chief and Deputy Chief as part of the services the Squad would provide in the RM's.
April 2015
new logo for 30th Anniversary and motto: Competence in Adversity, Compassion for All
2018
Responded to over 100 calls. - 20 members plus Chief and Deputy Chief
Squad members are not paid, making their support of the squad the purest form of volunteerism.