sirens & sapphires gala
in support of the essential services
provided by Lloydminster Rescue Squad

THANK YOU to our amazing community
2019's Sirens & Sapphires Gala raised over $100,000
Celebrating our 37th year of serving Lloydminster and the surrounding areas.
Postponed until September 18, 2021
The Sirens & Sapphires Gala is our main fundraiser with 2019's event bringing in $100,000. This event allows us to recognize the community support we receive and has even resulted in new recruits in the past.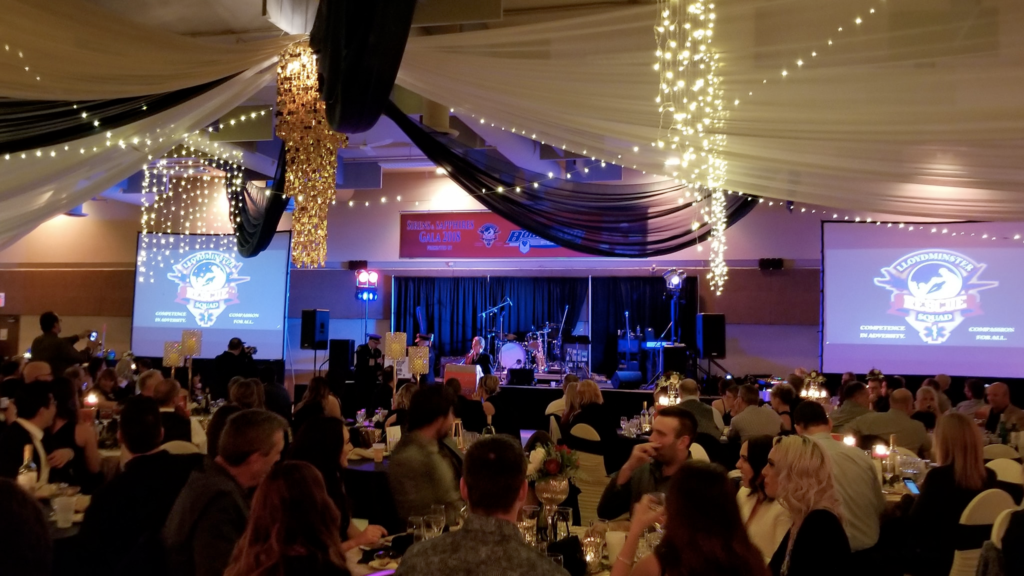 Help us by volunteering your time at fundraising events.
Our events would not happen without incredible sponsors. We are looking for silent auction, gift-in-kind, and cash sponsors.
Donations go into the operations of LRS including training, insurance costs, fuel costs and maintenance of equipment. All expenses are essential as every aspect is important to the service we provide.